This is a Guest blog post by sales and sales management expert Chris Tully.
How to Hire a Stellar Sales Team to Accelerate Your Recovery 
If there is a silver lining to the pandemic-related economic shut down, it is that a lot of excellent salespeople are now available and hungry to contribute to your business. The opportunity here is to rehire your best performers and then build a stronger team than before.
To hire a stellar sales team to accelerate your recovery, you need a plan. Here are some things to consider that will help you create an excellent hiring plan.
1. Are your business goals different than before the shut down? 
In the past few months, you've had time to really think about your company. You may have revised your strategic business plan and reprioritized your goals. If so, take a look at your new focus and figure out, "what sort of sales power will get me there?"
As an exercise, picture your previous sales team. Imagine how they would – or would not – achieve your new goals, and what sort of salespeople you need going forward.
2. Are you clear about the sales role?
What is it that you really want your ideal salesperson to do day to day, and accomplish overall? What specific skills would that person need? Most importantly, be clear about the personal attributes of the ideal person to represent your business.
3. Are you willing to invest in a professional recruiter? 
Sure, LinkedIn Jobs, Indeed, and other free job posts or low-cost ads will get responses. But you and your HR people will spend an inordinate amount of time sifting through a lot of junk to get to the few gems. Unless you're adding entry-level people, don't cheap out – invest in a professional recruiter, particularly if you're looking for experienced sales professionals with a proven track record.
Talent recruiters screen against your hiring profile, verifycandidates' work history, and validate their self-stated strengths and accomplishments. Recruiters also help you find employed candidates who are not looking for a job but who may be perfect for your business.
4. Do you have your sales incentive structure worked out?
Although it isn't a jobseeker's market right now, people are still going to ask how they get paid. That's completely reasonable. As the job market strengthens, candidates who know their worth are going to hold out for appropriate compensation. In addition to your hiring plan, you're going to need an incentive plan to attract and retain the caliber of salespeople you expect.
5. What third-party tool are you using to assess candidates?
Third-party assessment tools are a must with hiring decisions. Let's face it – salespeople are often chameleons. They are trained to probe for needs, listen actively, and position their products (themselves, in this case) in the best possible light to solve your problem.
You need some objectivity to balance those impressions, especially if you don't hire that many people each year. There has been a lot written about the cost of a bad hire, which I won't repeat here. Get some help!
These are three salesperson assessment tools that I recommend: 
6. Do you have an effective on-boarding process?
It's important to have a well thought-out plan to get new sales hires acclimated to their role in your company. For that, you need to a road map that new hires can follow (as well as trainers) so nobody gets lost.
7. Can you "hire slow"?
This last question is a trick one: the answer has to be "Yes." You'll want to take your time and think about the answers to all of the questions I've laid out, in order to hire superb salespeople. It'll be so worth the time and effort when the right team propels you to reach – and exceed – your goals.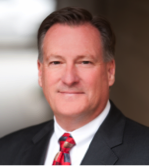 Chris Tully is Founder of SALES GROWTH ADVISORS. He can be reached at (571) 329-4343 and ctully@salesxceleration.com
"For more than 25 years, I've led sales organizations in public and private technology companies, with teams as large as 400 people, and significant revenue responsibility.
I founded Sales Growth Advisors to help mid-market CEOs execute proven strategies to accelerate their top line revenue. I have a great appreciation for how hard it is to start and grow a business, and it is gratifying to me to do what I am 'best at' to help companies grow faster and more effectively.
Let's get acquainted. I am certain I can offer you an experienced perspective to help you with your growth strategy."