This is a Guest blog post by Chris Tully. Some great info and stats below regarding the changing nature of B2B purchasing. Thanks for reading and please subscribe!
How B2B Buyer Behavior Has Changed

I've always believed that at the heart of it, business buyers are just consumers with different priorities and a bigger checkbook.
Businesses now shop for suppliers like we shop as consumers: digitally. That behavior is increasingly the norm. These pandemic months of sheltering in place have only accelerated changes in B2B buyer behavior.
Comfort in socially-distanced shopping was already here way before the COVID-19 pandemic, leading to the demise of brick-and-mortar stores that didn't keep up with the times (seller beware). Digital shopping:
Transcends business-hours time barriers
Allows for wide product search and research before point-of-purchase
Provides instant give-and-take help chats, and
Leads to instant purchase gratification.
What's not to like?
Consumer digital shopping

Let's take the auto industry example of consumer digital shopping outlined in a McKinsey report:
Digital is the number one information and customer influencing channel. A huge 70% of vehicle buyers start their journey digitally.
Digital has given rise to very well educated customers. They do their research online before they purchase.
Digital car sales are a matter of fulfilling prerequisites and of creating a value proposition.
The transition to fully online sales is inevitable (see the www.carvana.com model for an example in action). Digital car buying is turning the existing dealer model upside down.
Business digital shopping
For business buyers, B2B buyer decision-making is largely driven by their learned consumer behavior. As recently as 10 years ago, says a Forrester study, "Vendors held the power of commerce by controlling information. But the business consumer, digitally savvy and self-directed, is now in control."
92% of B2B purchases start with search.
68% of B2B buyers prefer to research online on their own, up from 53% in 2015.
60% of B2B buyers prefer not to interact with a sales rep as the primary source of information.
75% of B2B buyers use social networks to learn about different vendors.
62% of B2B buyers say they can now develop selection criteria or finalize a vendor list — based solely on digital content.
Now more than ever, business marketing and sales decision-making means figuring out how to attract and keep a buyer online. I've seen statistics that say nearly 40 percent of clients move on if your digital platform doesn't perform well.
How you present your company digitally is hugely important: you can either represent your excellence or create a huge credibility sink.

Think of your website as your first sales call

Your website needs to speak well for you in engagement, content, and performance.
Your demand generation strategy needs to match up to buyers' behavior – if 92% of B2B purchases start with search, then you need to control the message in search results.
If your value proposition isn't clear on your site, you will lose credibility. And since buyers don't really want to speak to a sales rep, you could lose the buyer entirely.
Know how your prospects shop

Get the right answers to the questions below to precisely define your target client. Then apply them to your site. SEO should result in sustained lead flow.
Where do they look for you?
What are they looking for?
What keywords drive the type of leads that you want?
How do you show up on searches? Is your website optimized for SEO success?
What are you telling buyers that is meaningful and relevant? Why do they care?
What is your call to action?
Plan how to respond to a solid online lead
The more complex and expensive your offering, the sooner you will want a sales person involved in client interaction.
Who responds first, an email bot or a real person?
What's the objective of the first interaction?
Where does the first interaction take place (email, telephone, virtual meeting)?
How are you going to monitor progress?
Recognize the buyer behavior evolution
Buyer behavior has been evolving for more than 25 years, since the first secure retail transaction over the Web in 1994. Both the Amazon.com online shopping site and eBay launched in 1995.
Most B2B decision makers have been virtual shoppers for quite some time.
A 2017 Frost & Sullivan study asserts that B2B online buying will continue to evolve to be more like B2C: "Customers expect things to be online and intuitive, desiring a self-service model with personalized and targeted B2B sales accessible from anywhere at any time."
It's probably time to recognize that your sales strategy has to match the way your B2B buyer wants to buy.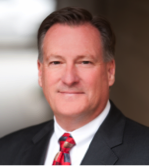 Chris Tully is Founder of SALES GROWTH ADVISORS. He can be reached at (571) 329-4343 and ctully@salesxceleration.com"For more than 25 years, I've led sales organizations in public and private technology companies, with teams as large as 400 people, and significant revenue responsibility.I founded Sales Growth Advisors to help mid-market CEOs execute proven strategies to accelerate their top line revenue. I have a great appreciation for how hard it is to start and grow a business, and it is gratifying to me to do what I am 'best at' to help companies grow faster and more effectively.Let's get acquainted. I am certain I can offer you an experienced perspective to help you with your growth strategy."