This is a Guest bog post from sales and sales management guru Chris Tully.
It's officially mid-year and given human nature, a time when too commonly Sales Reps find themselves taking their foot off the pedal of their Sales Activity. This doesn't tend to occur in Q4 due to heavy Sales Leadership focus on closing out the year strong or during Q1 when the entire organization is rallying around new year goals. However, the gap of time from Q2 through Q3 is often when Salespeople are left to self-motivate. This is when it's essential that Sales Managers are proactive in helping Salespeople stay focused to keep the momentum going.
I've found that in addition to the trend of this period having decreased hands-on sales management attention, there are a variety of reasons that the mid-year slump can be easy for a Salesperson to fall into. The three I see the most often:
Sellers being distracted with planning for mid-year vacations in addition to their children being off for summer break.
Buyers being less accessible due to summer business activities along with their own personal time off.
The mid-year interval simply giving Salespeople a false sense of security that there is "plenty of time left" to finish the year strong and no harm in lightening up activity a little.
To combat these demotivators, Sales Managers need a good pulse on key performance metrics to detect sales sluggishness early on before it turns into bad habits. This visibility prompts the Sales Leader to recognize when to deploy motivation tactics to usher back in the right balance of activities that will protect long-term Sales Goal achievement. Sales motivation tactics need to be tied to the "Dials and Levers" we know directly correlate to influencing "the right" behaviors. They also work well to bring focus to new strategic direction changes that may have been decided upon during a company-level Mid-year Review. Haven't completed your Leadership Team Mid-Year Review? Draw from my workshop model to learn tips on facilitating an effective review that assesses how the organization is tracking toward meeting its annual goals, and methods for collaboration when course correction is needed. Access the blog here: Mid-Year Review: Collaborate to Accelerate Your Business Sales Management motivation tactics offer various positive results; however, most notably, they sharpen your Sales Team's focus and stimulate behavior adjustments to feed more strongly into meeting future sales objectives. The following are key steps to take when approaching the development of motivation tactics to ensure they are on-target to correct the break-down areas. STEP 1: During the mid-year span, assess your sales results from a leading and lagging indicator standpoint asking yourself things such as:
Are you ahead or behind on your fiscal-year-to-date (FYTD) Sales Goals?
Is your revenue performance trending as you forecasted?
Does your Sales Pipeline show adequate volume and predictability?
What is your Sales Pipeline projecting for Q3-Q4? This critical timeframe leading up to year-end needs to be secured far in advance.
STEP 2: Isolate opportunities for improvement and develop motivation tactics that have a direct connection to your "Dials and Levers" that drive performance. I'll get you started with a series of examples after I finish laying the groundwork on these action steps. STEP 3: Verify your current metric tracking system is equipped to monitor performance on new programs and develop adjustments as needed. Effective tracking is essential in understanding your Sales Rep adoption rate so you know when and with whom attention may be needed. STEP 4: Develop your Sales Team communication plan before you take action. This is the essence of Sales Management; being connected with your Salespeople, ensuring they understand the objectives for new programs and buy into the benefits to them personally. This may call for individual one-to-one meetings or pulling the group together in a creative way. Invest time in your introduction in a way that aligns with the results you're looking to achieve.
Let's drill into what I referred to as "Dials and Levers" in STEP 2. These are the areas you'll want to focus on to develop your motivation tactics to achieve big impact improvements. Below I've laid out a model to relay how you may want to approach this exercise. However, please note this is merely a sample model. To be effective, motivation tactics need to be custom developed to align with your Sales Process and overarching Company-wide Strategy. To get you started, here is a sampling of how certain problem areas can be tied to a motivation tactic to promote a different outcome:
| | |
| --- | --- |
| Potential Mid-Year Sales Improvement Areas | Motivation Tactic Considerations |
| Sales aren't closing with desired product mix balance. | Feature in-stock inventory promo (box spiffs) Incorporate varying commission model |
| FYTD sales are X% down from forecast. | Establish top account action plans & review cadence Conduct weekly group calls with individual accountability |
| There's not enough Sales Pipeline momentum to support Q3-Q4 sales goals. | Deploy promo/contents through supply chain partners Establish current customer referral strategy |
| The same Sales Rep(s) continue to under-perform. | Swap-out Sales Rep on untapped high-value accounts Formalize Performance Improvement Plan (PIP) |
| Any of the above or others | Utilize Feedback Model by facilitating idea generation workshop with your Sales Team |
Mid-year Sales Sluggishness transcends industries, which is why it's essential that Sales Management stay attuned to their Salespeople to apply motivational tactics to avoid the slump. It's human nature for Salespeople to lose focus and momentum, especially during certain times of the year. With impending summer vacations giving rise to false senses of security heading into the second half of the year, it's key that you have a "finger-on-the-pulse" of your Sales Team. With the proper motivation approaches, you will help your Sales Reps keep their foot on the pedal all the way through to a successful fiscal year-end!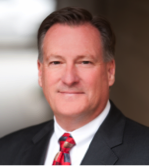 Chris Tully is Founder of SALES GROWTH ADVISORS. He can be reached at (571) 329-4343 and ctully@salesxceleration.com"For more than 25 years, I've led sales organizations in public and private technology companies, with teams as large as 400 people, and significant revenue responsibility.I founded Sales Growth Advisors to help mid-market CEOs execute proven strategies to accelerate their top line revenue. I have a great appreciation for how hard it is to start and grow a business, and it is gratifying to me to do what I am 'best at' to help companies grow faster and more effectively.Let's get acquainted. I am certain I can offer you an experienced perspective to help you with your growth strategy."