This is a Guest blog post from Sales expert Chris Tully.

Before setting 2021 priorities, ask "What's my 'WHY'?"

Before you go all-in on finalizing the 2021 business plan, maybe it's worth a review of what drove you to start your own company in the first place.

Simon Sinek, author of Start with Why, believes that true success comes from a core belief that inspires others and infuses every achievement.

When I've asked people "Why did you start your business?" over the years, I've heard as many unique answers as people I asked, many of which do relate to pursuing a passion or core belief. The Wright brothers did that. They believed that they could make a flying machine – and without financing, higher education, or even much help, they succeeded and changed the world. 

In my experience, a business doesn't have to have such a grandiose goal to succeed – and there are surely multiple definitions of success. So, what's yours? Make sure you can articulate why you started, and what you are trying to accomplish – as specifically as possible.

Take a little time to reflect

Examining where you started and where you are now can shed some light on where to go next.

Is the original reason for starting your business still what drives you every day? Is everyone who works with you on board with that? Do your colleagues share your values and core beliefs? Do they share your vision and mission or could conflicting priorities be draining some of your momentum?

If your motivation has changed, has that motivation been carefully communicated and incorporated in how you run your business? Or is confusion over the goal causing some unexpected consequences?

What did you originally hope to achieve? Are you still on track to achieve that? If not, why not? Getting back on track (or adjusting course) should be part of your business plan.

Move forward with confidence

Only when you can articulate the above concepts with clarity and certainty should you start working on your business plan for 2021. For the coming year you'll need:

SMART goals (for a quick primer on goal setting, check this out).

The right people in the right seats on your bus – especially at the leadership level

A repeatable sales process  that anyone with the right skills and motivation can follow

Simple, easy to understand key performance indicators (KPIs)

A CRM (Customer Relationship Management) system to monitor progress

A reliable sales management process

If any of these are missing, or if you are wondering how to make what's in place more effective, perhaps we should talk.

With everything 2020 has brought (wrought), now is a good time for introspection. If you begin with why you were inspired to start your business in the first place, then I believe you can work out the "what" and "how" steps for a successful 2021.


Are you satisfied with your company's sales effectiveness? If you feel like you need to do a better job attracting and winning the right prospective clients, give me a call.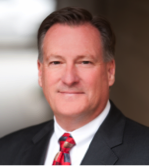 Chris Tully is Founder of SALES GROWTH ADVISORS. He can be reached at (571) 329-4343 and ctully@salesxceleration.com"For more than 25 years, I've led sales organizations in public and private technology companies, with teams as large as 400 people, and significant revenue responsibility.I founded Sales Growth Advisors to help mid-market CEOs execute proven strategies to accelerate their top line revenue. I have a great appreciation for how hard it is to start and grow a business, and it is gratifying to me to do what I am 'best at' to help companies grow faster and more effectively.Let's get acquainted. I am certain I can offer you an experienced perspective to help you with your growth strategy."