This is a Guest blog post by sales leadership expert Chris Tully. This is the second of a two-part series on "Preparing for 2021." Thanks for reading and please "Like" and Subscribe! Thank you!
Don't Let 2020 Become an Excuse: How to Successfully Forecast in 2021
Before we dive in, welcome to Part II of our two-part blog series about 2021 Sales Budgeting. If you missed Part I about how to appropriately establish your sales budget for next year, take a moment and read it first: Don't Let 2020 Become an Excuse: Three Steps to Prepare for 2021
Now that you are all caught up on the three steps needed to create achievable 2021 revenue targets, the next step will be to develop a reforecasting model for next year. I am sure many people will approach forecasting with hesitation, but one thing that owners and sales leaders need to keep in mind is whatever their 2021 business plan, budget, and sales forecast looks like now, they are likely to look completely different by the end of 2021. In other words, the key to a successful navigation in 2021 will be adaptability.
It is likely there will be volatility in the market as the economy gets settled into the "new normal." Your team will need to understand changes in demand as they occur so you are able to react and keep an accurate forecast. Part of that is understanding what your customers' plans are by having your sales team engage with them more frequently. The other part is having a strong forecasting and adjusting process to capture the changing trends.
A sales forecast is the foundation for updating your profit projection which then allows you to recognize if investment plans can be carried out or if they need to be pulled back to balance the budget. The forecast is a critical leading indicator of your business' overall revenue health and the guiding line for where it is heading. If you think just "winging it" will work since there are so many unknowns in how the market will play out next year, you are wrong. If a business is committed to success and striving to come out on top, they cannot function without a well-planned, and frequently reviewed and adjusted forecast.
Here are three guiding principles to help you develop an effective reforecasting and adjusting process:
Reforecasting Frequency
A business forecast in any year, not just in the midst of a pandemic, should be viewed as a living, breathing mechanism. There are things that affect it throughout the year that need to be evaluated. Given the market disruption over the past 8-months, at a minimum, owners and sales leaders need to revisit and rebuild their full year 2021 budget on a quarterly basis. This quarterly cadence means that after 2021 Q1 closes, a new full-year forecast should be created. This should be done again after month six and again after month nine.
This would result in having your original forecast that was used to build your initial budget, plus three reforecasting cycles. While this may seem like a lot to do, one thing that 2020 should have instilled in owners is to expect the unexpected and be prepared to appropriately react to market conditions and remain flexible in their plan.
NOTE: It is critical to be constantly monitoring your Sales Pipeline throughout the year, not just quarterly. While we're recommending that a reforecast of your entire business waits until the end of each quarter, the Sales Pipeline requires ongoing focus to provide day-to-day sales visibility. This will also be helpful given that an accurate Sales Pipeline needs to be readily available to feed into the quarterly reforecasting process.
The 20,000-Foot View
While a quarterly review and reforecast is absolutely necessary, you will want to keep your original budget created in Q4 2020 as a point of reference and comparison as you reforecast throughout the new year. The original plan provides a "big picture" or "20,000-Foot View" for the year, giving you visibility into potential gaps in meeting your profit number during the quarterly reforecasting cycles.
In the event your sales are slower to ramp-up than projected, you may need to examine how you are positioning your resources, what you are doing for marketing, your head count, pending investments, etc. to reach your end of year profit goal. On the flipside, if your revenue recovery is being achieved more quickly than anticipated, you may positioned to make investments within your budget sooner to fuel momentum versus waiting to act.
Isolating Gaps through Team Accountability
Once you get through Q1 of the new year and produced the first reforecast, take a step back to inspect its reliability. This becomes difficult if your Sales Team is not tightly aligned to your sales process, or they are not trained properly on how to navigate it. The key to ensuring accurate reforecasting starts with accountability at the salesperson level. With a solid process that is fully understood and good controls that provide key areas of measurement, the sales team is equipped to record their results in your CRM. This will ensure an accurate and achievable reforecast is created while also helping you identify and isolate gaps to guide your sales team and business toward end of the year goal achievement.
Ask yourself…
Do I have a systematic way of generating certainty in the reforecast by taking YTD results and coupling them with future pipeline that I have confidence in?
Do I have a robust process and methodology to forecast?
How accurate have I been previously in achieving my forecast based on what my sales team has given me?
Do I have the ability to look into the pipeline and review deal probabilities to verify they look reasonable and not padded?
If you have gaps in your ability to accurately reforecast
your business, STOP and request a consultation call!
Leveraging an experienced Outsourced VP of Sales may be the
answer to help build this heightened level of sales infrastructure.
While 2020 has dealt businesses a host of obstacles to overcome, owners should not let the uncertainty affect 2021 planning. Yes, there are many factors that will need to play into how next year is planned and forecasted but this level of diligence should be the same approach taken in prior years to ensure accurate projections. Given all of the outside factors playing into sales, creating a systematic approach to reforecasting and adjusting will ensure profit goals are met while also isolating sales performance issues early on so original revenue targets can also be realized. Flexibility, the ability to have a bird's eye view of your sales performance, and team accountability are the keys to making next year a success.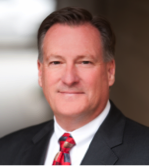 Chris Tully is Founder of SALES GROWTH ADVISORS. He can be reached at (571) 329-4343 and ctully@salesxceleration.com"For more than 25 years, I've led sales organizations in public and private technology companies, with teams as large as 400 people, and significant revenue responsibility.I founded Sales Growth Advisors to help mid-market CEOs execute proven strategies to accelerate their top line revenue. I have a great appreciation for how hard it is to start and grow a business, and it is gratifying to me to do what I am 'best at' to help companies grow faster and more effectively.Let's get acquainted. I am certain I can offer you an experienced perspective to help you with your growth strategy."