This is a Guest blog post from sales leadership guru Chris Tully. This is Part 1 of a two part series on Preparing for 2021. Please "Like" and Subscribe! Thanks!
Don't Let 2020 Become an Excuse: Three Steps to Prepare for 2021
With a sense of uncertainty hanging in the air, Owners and Sales Leaders are reluctant or have even become paralyzed when it comes to developing their 2021 sales budgets. It is a completely logical reaction given all that has happened in 2020, but it is already Q4 and it's now or never to plan for next year. The important thing is to not let the uncertainty of 2020 become an excuse or crutch for not creating your 2021 sales budget with anything but a strong, attainable plan.

The key to successful planning lies in tapping into all the bumps in the road that you encountered in 2020 and working backwards. There is no doubt that we have learned a lot this year – about our businesses, about market behaviors, how to crisis plan, and about how to refocus sales efforts. All of that information needs to be strategically used to develop your sales budgeting and road map for 2021. Most of us will likely want to be in a different place at the end of 2021 versus where we are currently as 2020 winds down. But the question is: How do you get there?
We are sharing three steps to help you isolate the pieces to this equation and how they need to play into forming your 2021 sales forecast.
STEP 1: Take inventory of your strengths. Before you begin generating your 2021 sales budget, ask yourself what you know, and what you don't know (even that is important to account for!) Ask yourself:
Do you have a high degree of predictability and comfort-level with how you are going to finish top-line revenue in 2020?
Are your current forecasts performing within 20% of projected numbers?
Do you have a forecast methodology that you trust?
If you answered "yes" to the above, make sure the remainder of your2020 sales plan is mapped out and proceed to Step 2. Congratulations on having clarity into your current situation because that is your starting point for 2021 planning! If you answered "no", STOP and request a consultation call! If you do not have confidence with where your current plan will finish or a clear path to achieve its goals, you cannot have confidence in building a reliable plan for 2021. Don't worry if you answered no – you're not alone. 2020 has been filled with anomalies that even the best planning could not have accounted for. In fact, about 89% of owners and sales leaders struggle with setting effective sales goals and quotas under normal circumstances, let alone under the market conditions that this year has tossed our way.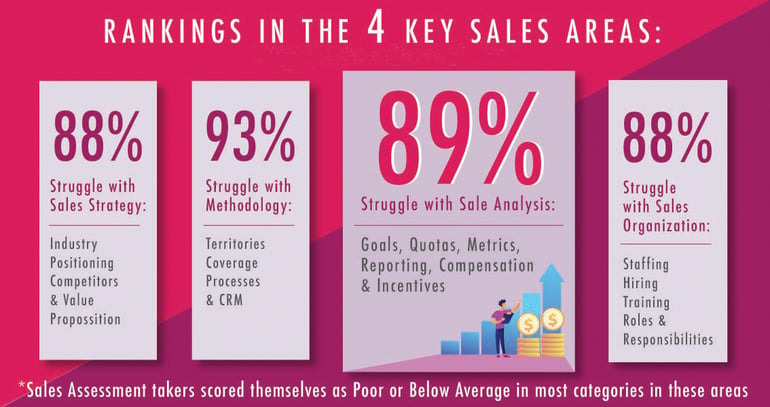 STEP 2: Identify the considerations that need to be layered onto revenue trending that revealed itself in Q4 2020. It is important to really understand and pinpoint all of the changing market aspects that will continue playing into your sales results in 2021, as well as the anomalies that happened throughout the year, to come up with an attainable 2021 sales budget.
You'll want to designate your accounts or markets into three categories for 2021 based on the shifts you saw in the market as a result of COVID-19, and map them out accordingly.
RETAIN – Accounts or markets that have organic demand and buying habits are already trending back toward normalcy in the last quarter of 2020.
TRANSFORM – These are accounts or markets that experienced demand vanish in 2020. Under this category, you will need to completely shift to serving all new markets in 2021.
HYBRID – This is a combination of Retain and Transform – accounts or market in this group have contracted but are still active. However, to make up what is dissolved during 2020, you will need to subsidize with new markets in 2021.
For your "Retain" or "Hybrid" accounts or markets, Owners and Sales Leaders must ask themselves if they can expect buyers behavior to mirror what they saw in 2019 or will it be more like what they are seeing as business is trending back toward a "new normal" in late 2020? Whichever the case, you'll want to apply the proper revenue pattern to your sales budget for 2021. Other things to consider in your projections are new product and service offerings. What new expenses or resources will be needed to make this new offering a success? Owners must also pay attention to macroeconomic trends that have the potential to heavily impact select industries or even dissolve them over time. If you are unsure how to develop a layered model that accountsfor these variables, STOP and let's have a conversation.
STEP 3: Set the sales team loose to go after a quota they believe can be achieved. You're in the home stretch! Now that you established your 2021 sales budget, it's time to formulate quotas to achieve the number. Ultimately, the business world knows 2021 will be another year of unknowns, so the objective is to gear up your sales team to climb the next rock going into 2022. Ask yourself…
Are you certain you have the right balance in your comp plan to incentivize your sales team while also allowing for appropriate company profitability?
Have you traditionally been good at setting Quotas that have been consistently attained? If not, you will frustrate your salespeople with overly aggressive growth goals without having clarity on how attainable they are. Sales turn-over is not a risk you want to take as you rebuild your revenue path.
The real prize will be successfully positioning yourself differently by this time next year. 2022 will be the time when record breaking sales will be realistic, and a time when prepared companies can leap-frog their competition!
Make sure to watch for my next blog on Reforecasting and Adjusting in 2021. This will be critical in 2021 as we navigate changing market dynamics.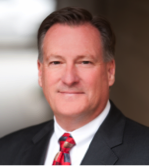 Chris Tully is Founder of SALES GROWTH ADVISORS. He can be reached at (571) 329-4343 and ctully@salesxceleration.com"For more than 25 years, I've led sales organizations in public and private technology companies, with teams as large as 400 people, and significant revenue responsibility.I founded Sales Growth Advisors to help mid-market CEOs execute proven strategies to accelerate their top line revenue. I have a great appreciation for how hard it is to start and grow a business, and it is gratifying to me to do what I am 'best at' to help companies grow faster and more effectively.Let's get acquainted. I am certain I can offer you an experienced perspective to help you with your growth strategy."