This is a Guest blog post from Chris Tully
As we start our sixth month of quarantine across America, it is time to come to grips with the fact that some version of "virtual selling" is here to stay. What this means for leadership is that just adapting in-person techniques to digital/virtual sales will no longer get the job done.
Instead, teach your team how to make the move to a virtual sales force.
Leaders are preparing for a greater virtual sales presence than anticipated earlier in the pandemic. A recently released Gartner study reports that in June, "a remarkable 23% of CSOs reported plans to permanently shift field sales to virtual sales roles" with another 36% unsure whether or not to do the same.
The study provides a framework for leadership to enable virtual selling. Here are key skills and tools to help your team effectively sell from remote settings.
Provide Virtual Sales Force Tools
High-speed Internet – This is mandatory for smooth virtual communications and presentations. You should consider funding team members' Internet access upgrades since they are working from home by necessity. Salespeople represent your company – do you want potential clients to equate poor quality audio/video with the quality of your products or services? Spend the money, and upgrade those plans to gigabit internet, where possible.

High-end wired or wireless headsets – Salespeople are keen observers of body language. Without the advantage of being in the room with clients, it's even more important for them to be able to hear the nuances of everything that's said.

A reliable meeting platform – Zoom, MSFT Teams, Mitel MiCollab, GoToMeeting, Cisco Enable, Google Meet, and more: these are what companies are using and they all have their advantages and disadvantages. Standardize the best solution for your company based on your existing technology stack. Be prepared to train your sales people on several platforms – they'll need to be nimble enough to navigate clients' preferred platforms, too.
Get your CFO onboard that these are all essential purchases right now and for the foreseeable future.
Tightly Integrate Sales and Marketing
The COVID-19 pandemic has accelerated digital B2B buying and selling. A McKinsey & Company survey report and infographic highlight the shift from in-person to digital, and what B2B sellers need to do to adapt.

Integrate sales and marketing processes – You need a demand generation strategy across platforms. The strategy should have well thought out social media, email, and outbound telesales support, and well-defined sales processes once a lead arrives. Make sure all your sales channels are incentivized to collaborate.

Optimize your e-commerce channel – For buyers' ease and convenience, re-design to address top buyer frustrations with company websites. These are difficulty finding products, a long ordering process, hard-to-find contact information, and technical glitches.

Utilize online sales-enablement functions that intersect with buyers – AI-based conversational analytics help manage the full sales pipeline. Solutions such as sales chat bots, which reach back into your product database and answer questions, are becoming quite popular. These tools exist to improve customer experience and aid client problem-solving. They also improve the leads you capture from site visitors and help build your knowledge about their buying preferences.

Provide a robust CRM solution – Make sure both sales and marketing can access the same data. Customer relationship management (CRM) software should give your teams access to a full sales and marketing mix such as contacts, accounts, opportunity management, and campaigns, so both teams can work seamlessly toward increasing your revenue.
Provide Virtual Sales Force Training and Readiness
Sales people have limited attention spans (just like clients). So here are some hints for re-thinking sales training.

Deliver virtual training in tight 60-minute sessions – Break each session down into two parts: 50% presentation and 50% interaction (case studies, conversation, and questions). Limit training content to only the most valuable information, with a focus on understanding the client's perspective.

Record and digitally archive sessions so they're accessible to the team – This will be valuable for those who miss a session, need a refresher, and for future team members.

Role-play behaviors – How you talk with clients and how they respond is different virtually than in person. Role play across all stages of a sale, from first introduction to close. Have team members take turns being the sales person and the client; their calls will be more effective as a result.

Practice using presentation tools – Because everyone will be training from different remote locations, practice using multiple presentational tools and platforms with each other. This also helps people find the tools that are the most comfortable for them, which will support their ease and confidence in front of clients.
Changing to a virtual sales force also changes the way you think about and manage your sales team. Be prepared to reallocate your investments, and rethink sales strategies and performance metrics.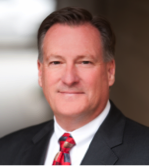 Chris Tully is Founder of SALES GROWTH ADVISORS. He can be reached at (571) 329-4343 and ctully@salesxceleration.com
"For more than 25 years, I've led sales organizations in public and private technology companies, with teams as large as 400 people, and significant revenue responsibility.
I founded Sales Growth Advisors to help mid-market CEOs execute proven strategies to accelerate their top line revenue. I have a great appreciation for how hard it is to start and grow a business, and it is gratifying to me to do what I am 'best at' to help companies grow faster and more effectively.
Let's get acquainted. I am certain I can offer you an experienced perspective to help you with your growth strategy."